Welcome to Albany Vintners
We are a wholesale fine wine merchant, based in Cambridge, UK.
Spotlight on
Special offer price £170 ib. Very rich, opulent, sweet perfumed nose. Charming floral notes … tastes more like a burgundy than a bordeaux and therefore stands out in the right bank crowd." 17 - JR Find out more
Special Offer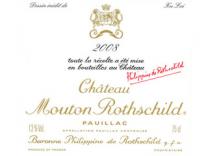 MOUTON, PETIT MOUTON, ARMAILHAC, CLERC MILON, COUTET...
full wine list
quick links