Welcome to Albany Vintners
We are a wholesale fine wine merchant, based in Cambridge, UK.
Spotlight on
"This is as nuanced & rivetingly multi-faceted as premier cru Chablis gets", 95 pts, WA. With Raveneau, Dauvissat is the top grower, in the same classic style. Half the price of a grand cru, Forest is known to insiders as a near-equal in depth & balance.

Find out more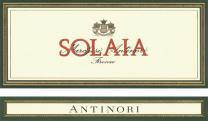 One of the original Super-Tuscans and an Italian First Growth in quality, the 2011 vintage of Solaia has just been rated by James Suckling...
full wine list
quick links