Welcome to Albany Vintners
We are a wholesale fine wine merchant, based in Cambridge, UK.
Spotlight on
One of the best wines in the Moulis appellation, in 2010 this is stunning. A big 92 points from Robert Parker: "a big 'Wow' from me, given its blueberry and blackberry fruit, hints of camphor and charcoal, superb texture… A major over-achiever in 2010"

Find out more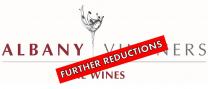 As wines continue to sell out from our Summer Sale we today present many further reductions. There are plenty of genuine bargains here, often reduced from already best market prices. Please do take time to have a quick look through!
full wine list
quick links