Sell Wine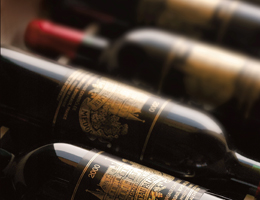 As a fine wine merchant and trader, we are always looking to update our stocks with well-cellared cases and rare bottles. We specialise in buying Bordeaux at Classed Growth level but we also buy Burgundy and Rhone wines from top domaines, Italian wines and vintage Champagnes.
Selling your wine through Albany Vintners is simple.
Option I
We can offer your wine to our customers on a consignment / broking basis. Upon sale, you will receive 91% of the selling price and we take a 9% commission.
Option II
Alternatively, we may be able to purchase your wine outright. You will normally receive our selling price less 15-20% depending on market conditions. Payment is sent immediately upon receipt of the wine, either to our office for duty paid stock, or as soon as they are delivered into our warehouse following inspection and without further delays.
If you might be interested in a free cellar valuation or have any query relating to selling your wine, please contact a member or our team by emailing purchasing@albanyvintners.com . We will be happy to help with a quick and stress-free service, efficient collections and fast payment times (usually between 1-2 days of the wine arriving with us).
full wine list
quick links