About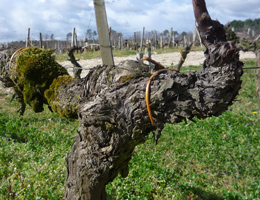 Founded in 2003, Albany Vintners is a fine wine merchant based in Cambridge, UK. We specialise in supplying fine wine to trade & private clients throughout the world, combining excellent provenance with wholesale prices.
We hold significant stocks of the world's finest wines – most are available immediately from our warehouse, EHD London No. 1 Bond. Bordeaux is our specialism (including en primeur wines) but we also offer a range from the best domaines of Burgundy, the Rhone Valley, Champagne, and Italy. A few select names from the New World are also represented.
Our client base consists of wine merchants, independent retailers, investment funds, private collectors, investors and of course, drinkers throughout Europe, Asia and the US.
We take pride in offering:
the most competitive prices
honest, knowledgeable and impartial advice
excellent provenance. We buy only stock of European origin, refusing to buy stock with US or Asian strip labels, or with strips removed.
over 95% of our wines immediately available from stock
efficient administration and logistics.
We look forward to answering any query that you may have. If you are looking for wines that do not feature on our list, please contact us and we will try to source them for you through our wide base of contacts.
full wine list
quick links