Wednesday 12th June 2019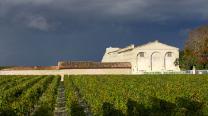 Today sees the campaign draw near to a close with a flurry of First Growth activity as some of the wines of the vintage are released: Mouton Rothschild, Haut Brion and Pavie.
Demand for Chateau Mouton Rothschild has increased significantly in recent years with prices for the First Growth also rising steadily over the same period. The 2018 is one of only 3 wines, alongside Petrus and Lafleur, to receive a straight 100 point score from James Suckling and it is released at £2556 per 6, a small discount to the 2016 (£2750), 2010 (£2900) and 2009 (£2825). Quantities released are 37% down on last year and this may need to be allocated.
100 JS

"I am a little bit speechless about this one."
98-100 Dec

"This has incredible persistency and density of flavour in 2018."
97-99+ WA

"delivers waves of opulent, spiced black and blue fruits with seamless acid lifting this gorgeous mouthfeel that is at once plush from the ripe fruit and firm and grainy from the super ripe tannins, finishing very long and wonderfully creamy."
We can also offer the "beautifully balanced" dry white from Mouton, Aile d'Argent, at £360 per 6 and the

"phenomenal"

second wine, Petit Mouton (97-98 JS). Petit Mouton is always extremely popular en primeur, released at £1,062 per 6 it is only available in limited quantities.
The 2018 Chateau Haut Brion is a

"classic beauty in the making"

that scores highly with all of the leading critics (97-99 WA, 97-99 JD, 98-99 JS). Available in small quantities at £2450 per 6. The second wine Clarence Haut Brion is also available at £600 per 6.
Finally we have Chateau Pavie at £1,752 per 6 with 97-100 from the Wine Advocate

"Amazing, singular wine—it could only be Pavie"

.
Prices
AILE D'ARGENT | £720 per 12x75 | £360 per 6x75
93-95 WA - a little reticent to begin, offering fragrant notions of lemongrass, freshly chopped ginger and lemon tart with a core of fresh pineapples, white peaches and aniseed. The palate is rich, sultry and exotic with loads of spices and tropical fruit and an electric backbone of acid, finishing very long
CLARENCE HAUT BRION | £1200 per 12x75 | £600 per 6x75
93-95 JD - It's rich, medium to full-bodied, has beautiful tannins, and a great finish. It's already approachable but will keep for two decades.
HAUT BRION | £4900 per 12x75 | £2450 per 6x75
97-99 WA - The full-bodied palate is truly profound, with restrained black fruit and spice layers slowly offering mineral sparks and savory suggestions within a rock-solid frame of firm, super fine-grained tannins and beautiful freshness, finishing with epic length and depth. This will take longer to come around than the La Mission, but it will be well worth the wait.
MOUTON ROTHSCHILD | £2556 per 6x75 | £1278 per 3x75
100 JS - I am a little bit speechless about this one. I have not seen such earthy and totally deep character of the soil in a young Mouton in my career. Of course, I didn't taste 1945 or 1959 when they were young, but I have been lucky enough to have a few bottles in my life. There is really terroir-driven character to this. Layered and so intense with polished and incredible tannins.
PAVIE | £3504 per 12x75 | £1752 per 6x75
97-100 WA - WOW—the palate explodes with waves of black fruit preserves, exotic spices and savory chocolate, framed by very firm, super ripe, velvety tannins and an electric backbone of freshness, finishing with epic length and energy. Amazing, singular wine—it could only be Pavie.
PETIT MOUTON | £1062 per 6x75 | £531 per 3x75
97-98 JS - This is phenomenal with such dense and layered tannins that go on for minutes. It's full-bodied with blackberries, blueberries and chocolate. Sexy and so beautiful. Not sure what to say here. Maybe it should have gone into the first wine?
---
En Primeur


Wines available In Bond UK Summer 2021.
Wines may be ordered in special sizes for a small supplement (6x150cl Magnums, 1x300cl double magnum, 3x300cl double magnums, 1x600cl imperial) .

Sweet wines may be ordered in

half-bottles (case of 12x37.5 or case of 24x37.5) at no extra cost.
For more information or to place an order, please call on 01223 849040 or email us (finewine@albanyvintners.com)