2014 Vintage Report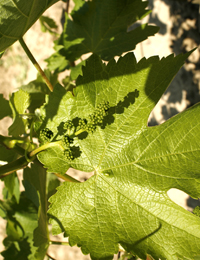 Our team is now back from the annual Bordeaux tasting trip, and tasting notes are being added to our website along with those from the major critics. All eyes are on Bordeaux now in the hopes that Chateaux owners will release at the right price to make En Primeur a success.
After the heights of the superb 2009 and 2010 vintages, prices and volumes of 2011 and 2012 brought the market back down to earth with a bump, followed by a tiny crop of insubstantial, too-expensive 2013s. Now with the advent of 2014, a good to very good vintage, hopes are high that Bordeaux can entice the market back. In quality terms, while a few Chateaux cite 2010 for comparison due to its freshness, more usually it is 2001, 2006 or 2008 that the wines most closely resemble, but with more charm. Paul Pontallier of Chateau Margaux, says: "2014 is a very good, but not great vintage. I would describe it as the best of those vintages that don't pretend to be great."
Weather Conditions
July and August were much cooler than usual and by September, growers were desperate for sun to progress ripening finally. Fortunately, Mother Nature was then at her most generous, providing 6 weeks of perfect weather; higher than average temperatures for September and October and much needed sunshine hours. Unlike the last few vintages, there was no rain over the harvest period, allowing growers to be patient in their picking dates. Contrasting low temperatures at night give mostly refreshing acidity to the wines.
"Never has the chateau seen such a long harvest: five weeks from September 16 to October 20" – Nicolas Glumineau, Chateau Pichon Lalande
Quality & Quantity
Selection remains strict but with a reasonable amount of good quality healthy fruit, volumes produced are usually a return to the average, with a few exceptions, such as at Ducru Beaucaillou where the yield is the same as the very small crop in 2013. In general more wine available should mean lower prices, at least where Chateaux have cited the meagre yields to justify high pricing in the last few years. The result of the late summer drought is in general plenty of rich and elegant wines of good deep colour, smooth, supple tannins and refreshing acidity. The key to success was careful gentle extraction to avoid harsh tannins and over-dry finishes. The Cabernets, which thrive on slow ripening, are particularly successful this year. Though Merlot was good for some, on the Right Bank it is the Cabernet Franc which stands out for its freshness and complexity. The wines will be approachable young but should have the underlying structure to age well.
White wines are very good to excellent with white floral character, good complexity and plump fruitiness. Sauternes are also excellent with perfect conditions for noble rot; Pierre Lurton of Chateau d'Yquem ranks it possibly the best, along with the 2011, after their stellar 2001.
Pricing & Timing
Beginning with Sauternes, we now expect most wines to be released in late April and throughout May. The quality is there; price is now the single most important factor. Despite the fact that many of the factors that saw the market boom from 2005 – 2011 (new Chinese demand, Investment structures for fine wine in the UK, Robert Parker tasting En Primeur) having largely dissipated, Bordeaux Chateaux have largely ignored the advice from the supply chain and the market and not given consumers a strong enough incentive to buy En Primeur in recent years. Hopefully, if Bordeaux now listens to the market, and with the Euro about 10% weaker against Sterling than it was a year ago, the vintage offers Bordeaux an opportunity to win back the goodwill of En Primeur buyers and the chance for consumers to purchase fine Bordeaux for the medium term at rewarding prices.
full wine list
quick links