ITALY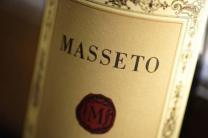 Autumn Fine Wine releases from Italy.
---
*** RELEASED ***
---
Antinori

"he Marchesi Antinori 2019 Solaia is another blockbuster success from Tuscany's leading wine estate. The blend sees a slightly higher percentage of Cabernet Franc and a slightly lower percentage of Sangiovese. The current mix is 75% Cabernet Sauvignon, 15% Sangiovese and 10% Cabernet Franc (which has been creeping up in recent years, especially as the climate changes). The soils at the Solaia vineyard are rich in Galestro rock, which is an especially happy pairing with Cabernet Franc in particular. Managing Director Renzo Cotarella tells me that that a vintage like 2019 is proof that the final character of a wine comes from its surrounding territory, not from the blend. This is a generous and extremely expressive edition with lots of dark fruit, spice and sweet tobacco. The tannins are beautifully velvety and soft. This is a beautiful wine that collectors will love."
97 | Monica Larner, Wine Advocate
---
*** AWAITING RELEASE ***

---
Masseto

"The 2019 Masseto is fabulous. Silky, gracious and super-refined, the 2019 is a total knock-out. So often Masseto is a powerhouse at this stage, but the 2019 is so elegant, so precise. This is the first year that includes Caberent Franc, 10% in this case. I can't say I'm at all surprised given how much Franc has added to Massetino. Red berry fruit, mocha, cinnamon and blood orange lend freshness throughout. The 2019 has just been bottled, so it's early but there certainly appears to be a lot to look forward to."
98+ | Antonio Galloni, Vinous
---
"The Masseto 2020 Massetino (Merlot with a touch of Cabernet Franc) is extremely generous and rich. This wine puts it all out there in full view with a bouquet that is stitched together with ripe blackberry and black cherry preserves, black stone or pencil shaving, sweet spice, cigar, smoke and tar. This was a warm and sunny vintage, and you feel the power of those sunbeams locked within the dark, opulent and concentrated fruit on display here. This is a special treat, and the 2020 edition offers a clear identity for Massetino. This vintage comes close to out-powering the bouquet of the 2019 Masseto also hitting the market now."
95 | Monica Larner, Wine Advocate
---
Bibi Graetz

"Gloriously jewel-like in colour, understated joyful frame flowing with juicy black cherry, raspberry, mandarin peel, fresh acidities and bounce. Everything feels in high definition, continuing the evolution of Testamatta from its earliest years. Softly brushed tannins that are barely there, extremely easy to recommend, you are going to want to share this wine."
97 | Jane Anson

---
"The subtlety and perfumed nature of this wine is enchanting, offering flowers, orange peel and cherries. Wonderful ripe strawberries, too. Full-bodied, but not over the top, with tannins that are polished and run the length of the wine. It's tight, but gives you every indication of a terrific wine. You want to drink it now, and you probably should do, because it's so alluring. Yet it will age beautifully as well. Drink or hold."
98 | James Suckling
---