VIN DE CONSTANCE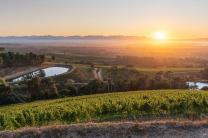 "As for the prices for Vin de Constance, well, if I happen to taste better value for money than recent vintages I will let you know - but don't hang around waiting. I mean, under $50 for a meticulously crafted, profound, rare and utterly delicious world class wine? What are you waiting for?"

Neal Martin, Vinous

---
Klein Constantia

A new chapter is being written for this historic South African estate with the exceptionally talented young winemaker Matt Day leading their relentless pursuit of perfection. Every aspect of the winemaking process is being refined and honed in order to craft a beautifully balanced, harmonious and fresh sweet wine where the sweetness is barely perceivable. This is perfectly illustrated by the "superb" 2019 vintage that displays incredible vibrancy and precision. Captivating notes of mandarin, apricot, marmalade, ginger and honey are perfectly balanced by a light creaminess and a fine line of acidity that leaves you longing for another sip.

"The 2019 Vin de Constance is matured for 18 months in 500-liter Hungarian and French oak barrels, 50% new, followed by another 18 months in oak foudres. The growing season saw more sunlight hours than previous vintages (2,998 compared to 2,588 in 2018 for example). It has an understated nose, almost Sauternes-like even if it does not contain an ounce of botrytis. Subtle nutty aromas percolate through the wild honey and quince scents, wax resin and lanolin. The palate is medium-bodied and very pure. Disarmingly fine acidity, it is slightly Germanic towards the finish. with a hint of lemongrass lingering on the aftertaste. This is a superb Vin de Constance under the tenure of Matt Day that is a step closer to what you might confusingly call a non-sweet dessert wine."
97 | Neal Martin, Vinous

---