NEAL MARTIN ON 2018 BORDEAUX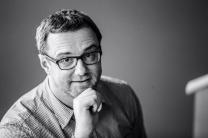 Neal Martin, the World's foremost Bordeaux critic, has published his eagerly awaited first scores for the 2018 vintage for Vinous.com. Unable to attend the original en primeur tastings following surgery, this is his first judgement on the vintage.

Martin's report confirms that 2018 is "very good to excellent in quality" with succulent ripe fruit and silky textures. Though it may lack the consistency of 2016 and 2005, there are "a handful of genuinely astonishing 2018s", Martin notes that many of the vintage's peaks are to be found on the Right Bank. Please find below a selection of the best buys and top-performing Chateaux, including:-

- the "really utterly delicious" Tour Saint Christophe (£265)
- Pavie Macquin and Canon - both "exceptional and rank alongside the best of the last decade"
- "A stunning, almost profound 2018 Eglise Clinet," and from the same winemaker, "in terms of value you cannot beat his crus from surrounding appellations such as La Chenade and Montlandrie"

"Saint-Émilion delivers in 2018. If you want to talk about genuine "best wines ever made" or "pinnacles of achievement," then this is where to come.... one other trend was how well some of the châteaux performed beyond the elite names."
---
Right Bank - TOP VALUE
£145
per 12x75 In Bond
"The palate is medium-bodied with supple tannins. There is a nice bite to Denis Durantou's Lalande-de-Pomerol, and an attractive saline finish. Excellent."
90-92 Neal Martin.
(90-92 WA, 92-93 JS)
LES CRUZELLES 2018
, Lalande de Pomerol
£210
per 12x75 In Bond
"wonderful weight and elegance and impressive delineation toward the persistent, spicy finish. Please tell me you bought this wine when it was released earlier this year!"
92-94 Neal Martin.
(91-93 WA, 90-93 AG)
LAROQUE 2018
, St Emilion
£215
per 12x75 In Bond
"a rich and creamy bouquet with upfront blueberry and cassis fruit, modern in style but managing to retain delineation and avoid excess... a seductively gorgeous wine."
91-93 Neal MArtin
(95-97 WA, 95-97 JD)
TOUR SAINT CHRISTOPHE 2018
, St Emilion
£265 per 12x75 In Bond
"The palate is medium-bodied with fine tannins, good acidity and poise with really quite superb tension and energy on the finish... it's succinctly judged and really utterly delicious."
92-94 Neal Martin (96-97 JS, 92-94+ WA)
---
Contact us to enquire or register your interest. Limited quantity available. Offered En Primeur. Available In Bond, UK Spring 2021.
Vintage
Name
Size
Cs
Bt
GBP Price
Per

Actions

scores
WA
VIN
BU
JR
DEC
, ()
-
-
£0
[Add to shopping basket]
2018
Armailhac
75cl
6
-
£420
CS (12)
[Add to shopping basket]
91-93
91-93
-
-
94
2018
Beausejour Becot
75cl
7
-
£552
CS (12)
[Add to shopping basket]
95-97
92-94
-
-
95
2018
Berliquet
75cl
-
6
£396
CS (12)
[Add to shopping basket]
93-95
89-91
-
-
93
2018
Beychevelle
75cl
-
6
£720
CS (12)
[Add to shopping basket]
94-96
92-94
-
-
94
2018
Branaire Ducru
75cl
11
6
£462
CS (12)
[Add to shopping basket]
92-94
92-94
-
-
93
2018
Brane Cantenac
75cl
-
6
£622
CS (12)
[Add to shopping basket]
92-94
92-94
-
-
95
2018
Canon
75cl
1
-
£1,200
CS (12)
[Add to shopping basket]
97-99
95-97
-
-
97
2018
Cantemerle
75cl
2
-
£246
CS (12)
[Add to shopping basket]
86-88
85-87
-
-
92
2018
Capbern
75cl
4
-
£188
CS (12)
[Add to shopping basket]
91-93
88-90
-
17
92
2018
Carmes Haut Brion
75cl
1
-
£1,300
CS (12)
[Add to shopping basket]
94-96
94-96
-
-
98
2018
Chapelle de la Mission (2nd wine of Mission Haut Brion)
75cl
1
-
£715
CS (12)
[Add to shopping basket]
91-93
89-91
-
-
92
2018
Chenade
75cl
5
-
£145
CS (12)
[Add to shopping basket]
90-92
90-92
-
-
92
2018
Clinet
75cl
6
-
£770
CS (12)
[Add to shopping basket]
94-96
93-95
-
-
97
2018
Cruzelles
75cl
3
-
£210
CS (12)
[Add to shopping basket]
91-93
92-94
-
-
90
2018
Domaine de Chevalier Rouge
75cl
8
6
£650
CS (12)
[Add to shopping basket]
94-96
94-96
-
-
96
2018
Eglise Clinet
75cl
1
6
£2,616
CS (12)
[Add to shopping basket]
96-98
97-98
-
-
97
2018
Feytit Clinet
75cl
1
-
£590
CS (12)
[Add to shopping basket]
93-95
92-95
-
-
94
2018
Fleur Petrus
75cl
-
6
£1,990
CS (12)
[Add to shopping basket]
94-96
92-94
-
-
96
2018
Gaffeliere
75cl
4
-
£618
CS (12)
[Add to shopping basket]
94-96
94-96
-
-
96
2018
Haut Bailly
75cl
1
-
£1,044
CS (12)
[Add to shopping basket]
96-98
94-96
-
-
98
2018
Lanessan
75cl
4
-
£123
CS (12)
[Add to shopping basket]
89-91
89-91
-
-
92
2018
Laroque
75cl
1
-
£225
CS (12)
[Add to shopping basket]
95-97
91-93
-
-
93
2018
Leoville Barton
75cl
4
6
£758
CS (12)
[Add to shopping basket]
94-96
94-96
-
-
96
2018
Leoville Poyferre
75cl
6
6
£816
CS (12)
[Add to shopping basket]
94-96
92-94
-
-
97
2018
Lynch Bages
75cl
5
-
£1,068
CS (12)
[Add to shopping basket]
96-98
93-95
-
-
97
2018
Marquis de Calon (2nd wine of Calon Segur)
75cl
8
-
£237
CS (12)
[Add to shopping basket]
92-94
86-88
-
17
91
2018
Meyney
75cl
-
-
£243
CS (12)
[Add to shopping basket]
89-91
91-93
-
16
94
2018
Mission Haut Brion
75cl
2
6
£3,000
CS (12)
[Add to shopping basket]
98-100
96-98
-
-
97
2018
Montlandrie
75cl
1
-
£174
CS (12)
[Add to shopping basket]
92-94
90-92
-
-
92
2018
Montrose
75cl
-
6
£1,560
CS (12)
[Add to shopping basket]
96-98
95-97
-
18
97
2018
Mouton Rothschild
75cl
2
-
£5,112
CS (12)
[Add to shopping basket]
97-99
95-97
-
-
98-100
2018
Pape Clement
75cl
2
6
£794
CS (12)
[Add to shopping basket]
96-98
93-95
-
-
95
2018
Pavie Macquin
75cl
4
-
£632
CS (12)
[Add to shopping basket]
95-97
95-97
-
-
98
2018
Pavillon Rouge du Chateau Margaux (2nd wine of Ch Margaux)
75cl
1
-
£1,788
CS (12)
[Add to shopping basket]
93-95
92-94
-
-
92
2018
Petit Mouton (2nd wine of Mouton Rothschild)
75cl
-
3
£2,124
CS (12)
[Add to shopping basket]
92-94
91-93
-
-
92
2018
Pichon Baron
75cl
1
-
£1,400
CS (12)
[Add to shopping basket]
97-99
93-95
-
-
97
2018
Pichon Lalande
75cl
2
-
£1,656
CS (12)
[Add to shopping basket]
97-99
96-98
-
-
98-100
2018
Pontet Canet
75cl
3
6
£1,038
CS (12)
[Add to shopping basket]
97-99
96-99
-
-
96
2018
Prieure Lichine
75cl
5
-
£348
CS (12)
[Add to shopping basket]
91-93
89-91
-
-
94
2018
Rauzan Segla
75cl
1
-
£1,040
CS (12)
[Add to shopping basket]
97-99
94-96
-
-
97
2018
Smith Haut Lafitte Rouge
75cl
1
-
£978
CS (12)
[Add to shopping basket]
97-99
94-96
-
-
98
2018
Talbot
75cl
-
-
£518
CS (12)
[Add to shopping basket]
91-93
91-93
-
-
94
2018
Tour Saint Christophe
75cl
3
-
£265
CS (12)
[Add to shopping basket]
92-94
92-94
-
-
93
2018
Troplong Mondot
75cl
8
-
£918
CS (12)
[Add to shopping basket]
93-95
94-96
-
-
97