BORDEAUX 2019: New Scores and Stocks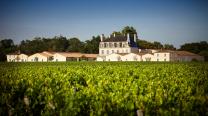 As cases continue to arrive at our warehouse of the excellent Bordeaux 2019 vintage, the critics are publishing their final in bottle scores for the vintage.

William Kelley, who is now the Bordeaux correspondent for Robertparker.com, was the latest to publish and was glowing in his praise; "Vibrant, concentrated and structurally seamless, the best 2019 red Bordeaux combine striking aromatic range with notable intensity and persistence of flavor; and while this is a vintage amply endowed with tannin, those tannins are already so integrated as to be, in many instances, almost imperceptible.'

William Kelley goes on to comment " The 2019 Bordeaux futures campaign offered consumers some of the region's best value for money of the century so far. Priced for the pandemic, not for quality, readers who bought en primeur can feel very happy indeed. While the wines have appreciated since then, many continue to represent very attractive propositions at current pricing..."
As many markets only start to purchase Bordeaux once it is physically available, now is a great time to stock up.
---
BORDEAUX 2019