BORDEAUX 2018: In Bottle Scores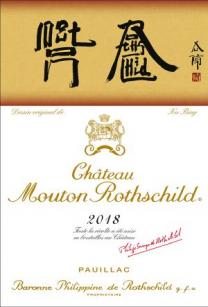 -
"The best reds in 2018 are marked by ripe, pure and expressive fruit and strident, powerful but integrated tannins... This is a vintage worth stocking up on, both for the serious collector and casual drinker." - Wine Spectator
The excellent Bordeaux 2018 vintage has been brought sharply back into focus in recent weeks with the first in bottle reviews published by Decanter, James Suckling and the Wine Spectator. There are already a handful of perfect 100 point scores but more are expected to follow as further reviews are published in the coming weeks.
2018 is a vintage where the glorious summer shows, and the wines are more powerful and dense than in 2009 or 2015, with tightly packed fruit and massive well-integrated tannic structures. The wines are big and bold with rich alcohols, but with concentration and bite.
"a highly successful vintage with notable highpoints particularly from Pauillac, Margaux and St-Emilion" - Jane Anson, Decanter
Now is a good time to take a second look at the 2018s, the first of which have already been received at the warehouse, and stock up on some of the best performers. There are some exceptional wines to be found at all price levels including the 99 point Rauzan Segla, "Perhaps the greatest Branaire-Ducru ever made" and the stunning 100 point Mouton Rothschild with its recently unveiled label shown above.
"Most people agree that it is a great year and can be compared in quality to recent excellent years such as 2016 and 2015. I think it could turn out to be an all-time great, similar to 2010, 2009 and 1989, or even such classics as 1982 and 1959.
" -
James Suckling
To view our full availability for the 2018 vintage please click below. We will be adding all the new scores as they are published. Please let us know if you would like to place an order or get in touch.
£225 per 12x75cl IB.
"A classically balanced wine, and a concentrated and darkly fruited take on the vintage. This has elegance by the bucketload and is going to reward another five to eight years in bottle. Excellent stuff. Drink 2024-2040."
93 points - Jane Anson, Decanter
---
£348 per 12x75cl IB.
"Power, character and succulence abound with well-handled cassis and damson fruits. This is good-quality with chocolate shavings, silky tannins and a heavily spiced finish. A yield of 35hl/ha. 45% new oak. Drink 2026-2042."
94 points - Jane Anson, Decanter
---
£231 per 6x75cl IB.
"Very attractive aromas of currants, tile and sandalwood with black and red currants. It's full-bodied with a tight, dense center-palate that remains closed in and tight. Yet there is underlying seriousness and length to this. Perhaps the greatest Branaire-Ducru ever made. Try after 2026."
97 points - James Suckling
---
£385 per 6x75cl IB.
"Closed and coiled right now, with ripped layers of fruit. A ton of graphite, bitter dark chocolate and finessed berry fruits. Definitely need to give this time and respect its muscular from. A seriously impressive Clinet that has held its form over ageing. Drink 2026-2045."
97 points - James Suckling
---
£520 per 6x75cl IB.
"Aromas of crushed blackberries and blueberries with dried flowers and bark, following through to a full body with a tight and powerful palate of beautiful fruit and chewy yet polished tannins that are compressed and impressive. Extremely linear and intense. Muscular, in a toned way. Yet it opens in the mouth at you taste it. 60% cabernet sauvignon and 40% merlot. Drink after 2025."
99 points - James Suckling
---
£522 per 6x75cl IB.
"Complex and expressive nose, offering red and dark fruit, spices and pepper with wood and mushroom undertones. Fresh mussel shell and a hint of ink, too. Full-bodied with a fine texture and great balance between the acidity and the controlled, tannic structure. Very long finish. Goes on and on. Tiny production, 21 hectoliters per hectare. Try after 2025."
99 points - James Suckling
---
£2,800 per 6x75cl IB.
"This has so much tannic power, with density, layers and structure along with layers of blackberry, liquorice, baked earth, cigar box and the signature exotic spices of Mouton. A big, textured and complex wine that is taking it all in its stride. 100% new oak. There is the tiniest touch of Petit Verdot in the blend, but under 1%, so it's not in the official figures. 62% of production went into the grand vin. 3.78pH. 88IPT. The artist for this vintage is Xu Bing. Drink 2028-2050."
100 points - Jane Anson, Decanter
---