LATOUR 2012 FIRST RELEASE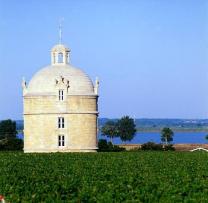 Chateau Latour famously withdrew from the en Primeur system in 2012 in favour of releasing wines onto the market only when deemed ready by the Chateau. Today sees the highly anticipated release of Chateau Latour 2012, the first new vintage of the Grand Vin to be offered to the market in 8 years.
Unlike the Chateau's previous releases, there is no stock of 2012 Latour yet on the market for comparison. This is the first chance in years for collectors around the world to buy a new vintage of Chateau Latour and the timing has never been more important. The Chateau's move today sees it offered lower than previous releases - and 2012 is now the lowest price vintage of Latour available in the market.

"The striking purity and intellectually satisfying texture and finish all are indicative of this great first-growth that has overcome all of the challenges of 2012 in the Médoc. It finishes long, rich and convincing"
Robert Parker
From 2000, Latour have an unrivalled quality record, contending for the Medoc's Wine of the Vintage every year and 2012 is no exception. 2012 is not a powerhouse vintage but it is a good vintage where Latour have made a very good wine - similar to 2008 with its fruit profile and "exquisite precision and detail that evinces a wine of genuine class." (Neal Martin).
One of the world's great vineyards, the team under Frederic Engerer have upheld the highest standards of quality for two decades. Fruit selection is typically draconian - berry by berry - and in 2012, selection was key - the Grand Vin represents only 36% of production. The Chateau's late release approach also provides a gold standard for provenance & storage, with the ProofTag Bubble Tag™ seal of authenticity.
The second label, Les Forts de Latour 2014 is also now released. Made from fruit from vineyards outside of the famous Enclos, it represents 40% of production. Usually gorgeously charming, this hugely popular second wine tends to sell out quickly.
Please let us know as soon as possible of your interest.
---
LATOUR 2012
£2100 per 6x75 IB / £2150 per 3x150 IB

"The 2012 Latour is a blend of 90.2% Cabernet Sauvignon, 9.6% Merlot and 0.2% Petit Verdot. Medium to deep garnet colored, the nose slowly, measuredly emerges with notions of preserved Morello cherries, baked blackcurrants and blackberry compote, giving way to nuances of pencil shavings, unsmoked cigars, Chinese five spice and sandalwood plus ever so subtle hints of cardamom and eucalyptus. Medium-bodied, the palate delivers mouth-coating black and red fruit preserves with a firm, grainy-textured frame and fantastic freshness, finishing with a veritable firework display of lingering spices and minerals. This is a more restrained, relatively elegant vintage of Latour that may not have that "iron fist in a velvet glove" power of the greatest vintages but nonetheless struts its superior terroir and behind-the-scenes savoir faire with impressive panache. It is drinking nicely now with suitably rounded-off, approachable tannins, and the tertiary characters are just beginning to bring some more cerebral elements into the compote of temptingly primary black fruits. But, if you're looking to drink it in full, flamboyant swing, give it another 5-10 years in bottle and drink it over the next 20-25 years+. Drink 2020-2050"
96+ Wine Advocate, March 2020
---
FORTS DE LATOUR 2014
£850 per 6x75 IB
"

The 2014 Les Forts de Latour is a blend of 71.4% Cabernet Sauvignon and 28.6% Merlot. Deep garnet-purple colored, it needs a little coaxing to reveal expanding scents of blackcurrant pastilles, baked plums and boysenberries with suggestions of wood smoke, fragrant earth, cast-iron pan and charcuterie plus a faint waft of black truffles. Medium-bodied, the earthy/savory palate has loads of lively black fruit with a refreshing line and firm, grainy tannins, finishing on a lingering ferrous note. Drink 2022-2044.

"
93 Wine Advocate,
March 2020