Barolo 2016: AN ALL-TIME GREAT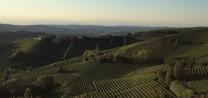 Barolo 2016 is a year for the history books, a dream vintage for growers and winemakers. Weather conditions were better than in 2010 with a slightly cooler September, making for wines that are "aromatic, beautifully resonant and highly expressive of site."
"A vintage full of truly spectacular, breathtaking wines that captures all the pedigree that Nebbiolo & Barolo are capable of."
Antonio Galloni,
Vinous
2016 is a year where the entry-level wines for earlier drinking also shine, the hallmark of an excellent year. We are delighted to offer a selection: Francesco Rinaldi & Poderi e Cantine Oddero whose traditionalist Barolo (in stock now) along with Elvio Cogno and Fenocchio, offer fantastic value for all pockets, the rich modernist crus from Conterno Fantino, and our last few cases of superstar Vietti.
We also have collection cases from Oddero, at £300 per 6: a great chance to try 3 of Barolo's best Crus: Villero (94), Rocche di Castiglione (95) and the "positively dazzling" Brunate (97 AG).
---
***** New Additions *****
We are pleased to offer the high-scoring wines from Chiara Boschis (E Pira). The Via Nuova is one of just 5 perfect (100pt) wines from the epic 2016 vintage. The Mosconi is aged entirely in cask, the Via Nuova is aged half in barrique and half in cask, while the Cannubi is aged mostly in cask.
"There are the best wines Chiara Boschis and her brother, Giorgio, have ever made. I was just blown away by what I tasted. The purity and class of the 2016 is magnificent."
Antonio Galloni, Vinous
2016 BAROLO MOSCONI, E Pira (Chiara Boschis)
£375 per case 6 IB (5x6)
"The 2016 Barolo Mosconi is a gorgeous wine made all the more remarkable given that Mosconi can't really be said to be a top-level site. Dark and imposing, the 2016 captures all the breadth and tannic clout that are such signatures of this site. This is an especially brooding, virile Barolo, but Chiara and Giorgio Boschis clearly brought out all the best the vineyard had to give. 2024-2041."
96pts Antonio Galloni
2016 BAROLO CANNUBI, E Pira (Chiara Boschis)
£460 per case 6 IB (3x6)
"The 2016 Barolo Cannubi is beautifully perfumed and gracious. Sweet red berry, kirsch, mint, tobacco and dried flowers all lift from the glass. A wine of total finesse, the 2016 is just stunning in its beauty and arresting sensuality. Time in the glass brings out the wine's silkiness and captivating inner perfume. This is such a fabulous expression of Cannubi. What a wine!"
98pts Antonio Galloni
2016 BAROLO VIA NUOVA, E Pira (Chiara Boschis)
£925 per case 6 IB (4x6)
"In my opinion, the 2016 Barolo Via Nuova is the single greatest Barolo Chiara Boschis has made in her storied career. A monumental, thrilling wine, the Via Nuova captures all the best the vintage had to give. Explosive in the glass, with stunning aromatic depth, the 2016 is drop-dead gorgeous from the very first taste. Dark macerated cherry, lavender, spice, menthol and rose petal are kicked up a few notches from underlying veins of acidity and tannin that give the wine its energy and drive. The 2016 is a wine of extraordinary harmony, purity and finesse with an eternal finish. 2024-2056"
100pts Antonio Galloni
Contact us to enquire or register your interest. Limited quantity available. Offered In Bond, UK.
---
This is another stellar set of wines from the Oddero family. Mariacristina Oddero has really taken these wines to another level in recent years. The 2016s and 2015s I tasted are all translucent, classic wines that capture the essence of place with stylishness and class. – Antonio Galloni
The 2016s are striking and loaded with site character. The Vigna del Gris and Sorì Ginestra - the two classics in this range - see 100% new oak, while the Mosconi Vigna Ped - sees a year in cask and a year in larger format oak – Antonio Galloni
---
---
This is a gorgeous set of Barolos from Francesco Rinaldi, one of many historic estates that has gone through a serious upswing in quality in recent years. – Antonio Galloni
---
ELVIO COGNO
---
Valter Fissore and Nadia Cogno's 2016s are absolutely gorgeous. Readers will get a very good idea about the strength of the year in tasting the Cascina Nuova, the estate's entry-level Barolo. – Antonio Galloni
---
---
Giacomo Fenocchio is a family estate with 150 years of winemaking history, now run by Claudio Fenocchio who has retained traditional approaches in the cellar, but switched to organic practices in the vineyards. The focus is on purity and transparency of the individual terroirs, as with the very best. This is a producer to follow, especially while prices have remained so reasonable. In a tasting of 2010 Barolos by the New York Times in 2014, Fenocchio was rated second, after Elio Altare, and ahead of Vietti, Elio Grasso and Massolino.
---
---
Vietti's 2016 Barolos are stratospheric. I have been following the wines for several years, first as separate lots, then as young wines in barrel. In all of those tastings, the wines were never anything less than mesmerizingly beautiful and full of potential. Now that they are in bottle, that potential has been realized. These are, quite simply, the most monumental wines I have tasted in twenty years of visiting the estate. – Antonio Galloni
---
Vintage
Name
Size
Cs
Bt
GBP Price
Per

Actions

scores
WA
VIN
BU
JR
DEC
2016
Barolo Ginestra Vigna Del Gris, Conterno Fantino
6x75cl
6
-
£360
CS (6)
[Add to shopping basket]
-
-
-
-
-
2016
Barolo Ginestra Vigna Sori Ginestra, Conterno Fantino
6x75cl
6
-
£395
CS (6)
[Add to shopping basket]
-
-
-
-
-
2016
Barolo Mosconi Vigna Ped, Conterno Fantino
6x75cl
6
-
£395
CS (6)
[Add to shopping basket]
-
-
-
-
-
2016
Barolo Falletto, Giacosa, Bruno
12 x 75cl
3
-
£1,750
CS (12)
[Add to shopping basket]
-
-
-
-
-
2016
Barolo Collection Case - 2x Classico, 2x Villero, 1x Brunate, 1x Rocche, Oddero
6x75cl
12
-
£300
CS (6)
[Add to shopping basket]
-
-
-
-
-
2016
Barolo Cascina Nuovo, Elvio Cogno
6x75cl
3
-
£175
CS (6)
[Add to shopping basket]
-
-
-
-
-
2016
Barolo Ravera, Elvio Cogno
6x75cl
1
-
£330
CS (6)
[Add to shopping basket]
-
-
-
-
-
2016
Barolo, Giacomo Fenocchio
6x75cl
3
-
£138
CS (6)
[Add to shopping basket]
-
-
-
-
-
2016
Barolo Bussia, Giacomo Fenocchio
6x75cl
2
-
£189
CS (6)
[Add to shopping basket]
-
-
-
-
-
2016
Barolo Cannubi, Giacomo Fenocchio
6x75cl
-
-
£210
CS (6)
[Add to shopping basket]
-
-
-
-
-
2016
Barolo Castellero, Giacomo Fenocchio
6x75cl
-
-
£189
CS (6)
[Add to shopping basket]
-
-
-
-
-
2016
Barolo Castellero, Giacomo Fenocchio
150cl
1
-
£420
CS (6)
[Add to shopping basket]
-
-
-
-
-
2016
Barolo Villero, Giacomo Fenocchio
6x75cl
2
-
£200
CS (6)
[Add to shopping basket]
-
-
-
-
-
2016
Barolo Classico, Oddero
6x75cl
10
-
£195
CS (6)
[Add to shopping basket]
-
-
-
-
-
2016
Barolo Classico, Oddero
150cl
2
-
£80
BT
[Add to shopping basket]
-
-
-
-
-
2016
Barolo Rocche Di Castiglione, Oddero
150cl
-
3
£900
CS (6)
[Add to shopping basket]
-
-
-
-
-
2016
Barolo Villero, Oddero
6x75cl
-
-
£270
CS (6)
[Add to shopping basket]
-
-
-
-
-
2016
Barolo Villero, Oddero
150cl
-
3
£110
BT
[Add to shopping basket]
-
-
-
-
-
2016
Barolo, Rinaldi, Francesco
6x75cl
5
-
£185
CS (6)
[Add to shopping basket]
-
-
-
-
-
2016
Barolo Cannubi, Rinaldi, Francesco
6x75cl
5
-
£250
CS (6)
[Add to shopping basket]
-
-
-
-
-
2016
Barolo Cannubi, Rinaldi, Francesco
150cl
2
-
£660
CS (6)
[Add to shopping basket]
-
-
-
-
-
2016
Barolo Brunate, Vietti
6x75cl
1
-
£960
CS (6)
[Add to shopping basket]
-
-
-
-
-
2016
Barolo Castiglione, Vietti
6x75cl
-
-
£185
CS (6)
[Add to shopping basket]
-
-
-
-
-
2016
Barolo Ravera, Vietti
6x75cl
1
-
£1,250
CS (6)
[Add to shopping basket]
-
-
-
-
-