BDX 2016: New Neal Martin Scores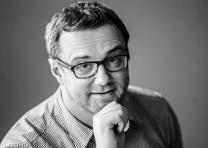 Neal Martin has just released his in bottle scores for the excellent 2016s, awarding 5 perfect 100 point scores (Cos d'Estournel, Mouton Rothschild, Latour, Figeac and Vieux Chateau Certan). Neal's report follows closely after the Wine Advocate's impressive in bottle scores and those of his Vinous colleague

Antonio Galloni

.
2016 is a truly great vintage that delivers excellent quality at all price levels and is well worth stocking up on.

Please see below for some of the highest upgrades and top performers from our current stocks. Click through on the wines in the table at the bottom of the page for all of the latest notes in full

.

"2016 is a fantastic, sublime and at times entrancing vintage. For once, the frothing hype that presaged en primeur was justified. The 2016 vintage already feels haloed. The promise that was so palpable in barrel remains, and many of these wines are destined to give immense pleasure, not only at the top of the hierarchy but on the lower rungs too – always the litmus test of a truly great growing season."
Neal Martin, Jan 2019, vinous.com
"2016 is an incredible vintage that produced a lot of outstanding and some extraordinary wines throughout Bordeaux, the greatest wines of this amazing year sing not so much about the vintage, or even their communes, but about their vineyards."
Lisa Perotti-Brown, Wine Advocate
"The best 2016s are powerful, richly layered, vibrant and stunningly beautiful, not to mention incredibly delicious and alluring. For so many wines and estates, 2016 is an epic vintage"
Antonio Galloni Jan 2019, vinous.com
Beaumont - £110 cs "a refined finish. Classy stuff" 91 NM
Senejac - £115 cs

"wonderfully expressive"

91 AG
La Chenade - £140 cs "A stupendous wine from Durantou that oozes class" 92 NM

Capbern - £170 cs "a superb Capbern, easily the best ever made." 92 NM

Montlandrie - £175 cs "irresistibly beautiful, exotic and beguiling" 92 AG
Les Cruzelles - £198 cs "a striking combination of fruit intensity and structure. I loved it." 93 AG
£250-£500
Chasse Spleen - £260 cs "one of the best quality-to-price ratios on the Left Bank" 93 NM
Fonroque - £270 cs "black cherries, kirsch, warm blueberries and spice box scents" 95 LPB
Dame de Montrose - £312 cs

"flat-out delicious... a stellar wine. Don't miss it."

93 AG
Gloria - £360 cs "one of the undisputed stars of this vintage... a real head-turner" 96 AG
Barde Haut - £360 cs "all of the elements impeccably balanced. I loved it." 96 AG
Malescot St Exupery - £510 cs "classic finish. A magnificent Margaux" 95 NM
Brane Cantenac - £630 cs "have a penchant for traditional claret, it really doesn't come better than this." 96 NM

Grand Puy Lacoste - £734 cs "one of the most elegant GPLs of recent years." 95 NM
Leoville Barton - £745 cs "wonderfully focused, leaving the tongue tingling with glee" 95 NM
Rauzan Segla - £750 cs "an utterly seductive Margaux, one of the finest in recent years" 97 NM

Leoville Poyferre - £800 cs "one of the most sophisticated Poyferré in recent year" 96 NM
Smith Haut Lafitte - £930 cs "superbly plush tannins, finishing epically long and beautifully layered" 98 LPB

Haut Bailly - £990 cs "The best Haut-Bailly in the modern era? For certain" 97 NM
Calon Segur - £1080 cs "A brilliant wine from François Millet and his team" 96 NM
Lynch Bages - £1240 cs "easily the best since the twin titans of 1989 and 1990" 97 NM

Carmes Haut Brion - £1400 cs "clearly one of the wines of the vintage. Breathtaking in its beauty" 98 AG
Canon - £1580 cs "now firmly ensconced among the top-flight Right Banks" 97 NM

Pichon Lalande - £1650 cs "an epic Pichon Comtesse in 2016. Don't miss it!" 100 AG
Cos d'Estournel - £1800 cs "This is a monumental, benchmark Cos d'Estournel" 100 NM

Leoville Las Cases - £2200 cs "epic length and depth. Simply captivating even in its youth" 100 LPB

Eglise Clinet - £2740 cs "one of the best L'Eglise-Clinet... Stunning" 98 NM
Palmer - £2780 cs "truly unforgettable. In a word: magnificent!" 100 AG

Haut Brion - £4950 cs "an extraordinary sense of harmony that really stands out. What a wine!" 100 AG
Margaux - £5300 cs "harmony and seductiveness that elevates Margaux into the stratosphere" 99 AG
Cheval Blanc - £6200 cs "wonderfully fragrant, beautifully poised and intellectually compelling" 100 LPB

For enquiries please email the team or order below.
Vintage
Name
Size
Cs
Bt
GBP Price
Per

Actions

scores
WA
VIN
BU
JR
DEC
2016
Angelus
75cl
1
-
£3,400
CS (12)
[Add to shopping basket]
96-98
96
-
17
-
2016
Aromes de Pavie (2nd wine of Pavie)
75cl
2
-
£875
CS (12)
[Add to shopping basket]
87-89
91
-
-
-
2016
Barde Haut
75cl
-
-
£320
CS (12)
[Add to shopping basket]
-
93
-
-
-
2016
Beaumont
75cl
5
-
£110
CS (12)
[Add to shopping basket]
88-90
85
-
16
-
2016
Branaire Ducru
75cl
-
-
£480
CS (12)
[Add to shopping basket]
92-94
93
-
17
-
2016
Brane Cantenac
75cl
4
6
£630
CS (12)
[Add to shopping basket]
96-98
93
-
17
-
2016
Calon Segur
75cl
1
-
£1,075
CS (12)
[Add to shopping basket]
95-97
97
-
18-19
-
2016
Canon
75cl
3
6
£1,580
CS (12)
[Add to shopping basket]
98
97
-
18-19
-
2016
Cantemerle
75cl
5
-
£270
CS (12)
[Add to shopping basket]
89
91
-
15-16
-
2016
Capbern (formerly Capbern Gasqueton)
75cl
13
-
£170
CS (12)
[Add to shopping basket]
92
92
-
17
-
2016
Carmes Haut Brion
75cl
1
-
£1,400
CS (12)
[Add to shopping basket]
95
96
-
17
-
2016
Carruades de Lafite (2nd wine of Ch Lafite)
75cl
-
-
£2,560
CS (12)
[Add to shopping basket]
92
90
-
16-17
-
2016
Chasse Spleen
75cl
6
-
£260
CS (12)
[Add to shopping basket]
92-94
93
-
16
-
2016
Chenade
75cl
15
-
£140
CS (12)
[Add to shopping basket]
88
92
-
16-17
-
2016
Chenade
150cl
15
-
£150
CS (6)
[Add to shopping basket]
88
92
-
16-17
-
2016
Cheval Blanc
75cl
1
-
£6,200
CS (12)
[Add to shopping basket]
100
98
-
18-19
-
2016
Clinet
75cl
3
-
£890
CS (12)
[Add to shopping basket]
97
94
-
16
-
2016
Clos Fourtet
75cl
3
-
£1,000
CS (12)
[Add to shopping basket]
95-97
96
-
16-17
-
2016
Clos du Marquis
75cl
4
-
£470
CS (12)
[Add to shopping basket]
94
94
-
17
-
2016
Conseillante
75cl
2
-
£1,860
CS (12)
[Add to shopping basket]
98
97
-
17
-
2016
Cos d'Estournel
75cl
-
-
£1,800
CS (12)
[Add to shopping basket]
100
100
-
18
-
2016
Cruzelles
75cl
15
-
£198
CS (12)
[Add to shopping basket]
92
92
-
16-17
-
2016
Dame de Montrose (2nd wine of Montrose)
75cl
20
-
£312
CS (12)
[Add to shopping basket]
91
93
-
17
-
2016
Duo de Conseillante (2nd wine of La Conseillante)
75cl
5
-
£440
CS (12)
[Add to shopping basket]
-
89
-
-
-
2016
Echo de Lynch Bages (2nd wine of Lynch Bages)
75cl
1
-
£340
CS (12)
[Add to shopping basket]
90
89
-
16
-
2016
Eglise Clinet
75cl
5
-
£2,740
CS (12)
[Add to shopping basket]
98
98
-
17-18
-
2016
Evangile
75cl
-
6
£2,120
CS (12)
[Add to shopping basket]
97
94
-
17-18
-
2016
Fleur Petrus
75cl
1
-
£1,900
CS (12)
[Add to shopping basket]
97
94
-
17
-
2016
Fonroque
75cl
8
6
£270
CS (12)
[Add to shopping basket]
95
93
-
16
-
2016
Gay
75cl
2
-
£1,040
CS (12)
[Add to shopping basket]
95
94
-
16
-
2016
Gloria
75cl
13
-
£360
CS (12)
[Add to shopping basket]
93
-
-
16-17
-
2016
Grand Puy Lacoste
75cl
9
6
£734
CS (12)
[Add to shopping basket]
94
95
-
17
-
2016
Griffons de Pichon Baron (2nd wine of Pichon Baron)
75cl
-
-
£395
CS (12)
[Add to shopping basket]
93-95
91
-
-
-
2016
Gruaud Larose
75cl
2
-
£650
CS (12)
[Add to shopping basket]
94
93
-
17-18
-
2016
Haut Bailly
75cl
1
6
£990
CS (12)
[Add to shopping basket]
98
97
-
17
-
2016
Haut Brion
75cl
-
6
£4,950
CS (12)
[Add to shopping basket]
100
99
-
19
-
2016
Labegorce
75cl
-
-
£260
CS (12)
[Add to shopping basket]
93
94
-
16-17
-
2016
Lagrange (St Julien)
75cl
1
-
£420
CS (12)
[Add to shopping basket]
95
93
-
16-17
-
2016
Langoa Barton
75cl
4
-
£420
CS (12)
[Add to shopping basket]
93
92
-
17-18
-
2016
Leoville Barton
75cl
1
-
£745
CS (12)
[Add to shopping basket]
95
96
-
18
-
2016
Leoville Las Cases
75cl
-
-
£2,200
CS (12)
[Add to shopping basket]
100
98
-
19
-
2016
Leoville Poyferre
75cl
1
6
£800
CS (12)
[Add to shopping basket]
97
97
-
18
-
2016
Lynch Bages
75cl
2
-
£1,240
CS (12)
[Add to shopping basket]
97
96
-
17-18
-
2016
Malescot Saint Exupery
75cl
9
-
£510
CS (12)
[Add to shopping basket]
95
95
-
15-16
-
2016
Margaux
75cl
2
-
£5,300
CS (12)
[Add to shopping basket]
99
99
-
17-18
-
2016
Mission Haut Brion
75cl
1
-
£3,950
CS (12)
[Add to shopping basket]
98
97
-
18-19
-
2016
Montlandrie
75cl
8
-
£175
CS (12)
[Add to shopping basket]
90
92
-
17
-
2016
Ormes de Pez
75cl
7
-
£250
CS (12)
[Add to shopping basket]
91
92
-
16-17
-
2016
Pagodes de Cos (2nd wine of Cos d'Estournel)
75cl
12
-
£385
CS (12)
[Add to shopping basket]
92
91
-
17
-
2016
Palmer
75cl
-
-
£2,780
CS (12)
[Add to shopping basket]
98
97
-
17-18
-
2016
Pape Clement
75cl
-
6
£895
CS (12)
[Add to shopping basket]
96
96
-
16-17
-
2016
Pavie Macquin
75cl
3
6
£720
CS (12)
[Add to shopping basket]
96
95
-
16-17
-
2016
Pavillon Rouge du Chateau Margaux (2nd wine of Ch Margaux)
75cl
1
6
£1,680
CS (12)
[Add to shopping basket]
91-93
92
-
16-17
-
2016
Petit Haut Lafitte (2nd wine of Smith Haut Lafittte)
75cl
2
-
£252
CS (12)
[Add to shopping basket]
91-93
92
-
17
-
2016
Petit Mouton (2nd wine of Mouton Rothschild)
75cl
-
-
£2,120
CS (12)
[Add to shopping basket]
92-94
93
-
17
-
2016
Petite Eglise (2nd label of Eglise Clinet)
75cl
5
-
£360
CS (12)
[Add to shopping basket]
93
92
-
17
-
2016
Pichon Baron
75cl
1
-
£1,350
CS (12)
[Add to shopping basket]
97
96
-
18-19
-
2016
Pichon Lalande
75cl
1
-
£1,600
CS (12)
[Add to shopping basket]
98
97
-
17
-
2016
Prieure Lichine
75cl
4
-
£350
CS (12)
[Add to shopping basket]
90-92
91
-
16-17
-
2016
Rauzan Gassies
75cl
-
-
£470
CS (12)
[Add to shopping basket]
86-88
87
-
16-17
-
2016
Rauzan Segla
75cl
-
-
£770
CS (12)
[Add to shopping basket]
97
97
-
17
-
2016
Saintayme
75cl
2
-
£125
CS (12)
[Add to shopping basket]
91
91
-
16-17
-
2016
Senejac
75cl
11
-
£115
CS (12)
[Add to shopping basket]
90
91
-
16-17
-
2016
Serilhan
75cl
5
-
£150
CS (12)
[Add to shopping basket]
91-93
92
-
16-17
-
2016
Smith Haut Lafitte Rouge
75cl
1
-
£930
CS (12)
[Add to shopping basket]
98
97
-
17-18
-
2016
Talbot
75cl
9
-
£515
CS (12)
[Add to shopping basket]
92
92
-
17
-
2016
Tour Carnet
75cl
4
6
£270
CS (12)
[Add to shopping basket]
91
92
-
17
-
2016
Valandraud
75cl
-
-
£1,550
CS (12)
[Add to shopping basket]
96
96
-
17
-