BURGUNDY 2016: 'Freshness, Energy and Grace'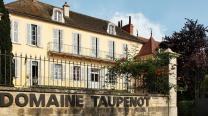 We have been busy securing allocations for the much sought after 2016 Burgundy vintage and can now offer a wide selection - from rarefied Grand Cru through to some excellent value Vosne Romanee.
2016 is a vintage of high quality and low volume, due to the well documented late Spring frost which devastated parts of Burgundy. Naturally low yields has resulted in red wines with wonderful intensity of flavour and ageability, but which also reflect the characteristics of their appellations, i.e. robust Gevreys, finesse from Morey St Denis, silken power from Vosne. The great names are in short supply but given the balanced style of the year, it should also provide early appeal.
"2016s deserve a place in your cellars and there is no reason not to go heavy - I for one will be buying all that I can afford and find... there are two aspects that I absolutely love about the 2016s which are those of the crystalline transparency to the underlying terroirs coupled with their refreshing drinkability. One just feels like drinking the 2016s"
Allen Meadows, Burghound on Cote de Nuits reds
Equally in white wines, there is much to impressed with the fresh style of 2014 combined with the rich fruit of 2015.It's certainly a vintage to look beyond the big names - we were massively impressed with wines from some of the lesser known appellations from great individual climats; red 1er crus Maranges from Bachelet Monnot jumps immediately to mind.
Please find a quick introduction to some of the properties that we can offer below; please click through for more details.
* Wines are priced per 12x75 but most may be ordered packed as 6x75cl
**Allocation preference for the Grands Crus will be given to orders across the board
***Wine offered En Primeur excluding duty and VAT. For enquiries please

email the team

or order below. Offer subject to final confirmation. E&OE
View all 2016 Red Burgundy
---
Alec and Marc Bachelet, the brothers at the helm of this relatively young Domaine and are strongly tipped to become Burgundy superstars with glowing reviews from critics and wine trade. "stupendous white Burgundy wines that rank alongside the best you can find" Neal Martin
Highlights:
2016 Saint Aubin 1er Cru Remilly

-
"The palate is very precise on the entry, great detail here with a touch of sour lemon lending tension and energy"
2016 Maranges Rouge Boutieres 1er Cru

- "delicious and quite cerebral Maranges from its finest exponents."
In a relatively short space of time Henri Boillot has established an excellent reputation for his pure racy whites. "Boillot finds more definition and purity of terroir in his young '16s than in his '15s, which he believes 'will give early pleasure but can also age'." Stephen Tanzer, Vinous
Highlights:
2016 Puligny Montrachet 1er Cru Clos de la Mouchere
2016 Corton Charlemagne Grand Cru
- "Wonderfully pure and energetic"
2016 Batard Montrachet Grand Cru
Established in 1731, Bouchard is one of Burgundy's oldest estates with an enviable array of holdings throughout the region. "kudos to the Bouchard Père team for overseeing a fine set of 2016s... There is much to admire among Bouchard Père & Fils's 2016s" Neal Martin
Highlights:
2016 Beaune du Chateau Blanc 1er Cru
- "crisp acidity, quite minerally in the mouth with a brisk, slightly oaky finish that lingers. What a lovely white Burgundy!"
2016 Meursault 1er Cru Perrieres

2016 Chevalier Montrachet Grand Cru

2016 Montrachet Grand Cru
2016 Beane 1er Cru Vigne de l'Enfant Jesus
2016 Chambertin Clos de Beze
Owned by the Bichot family, the Domaine boasts some impressive Grands Crus and 1er Crus holdings and in recent years the quality has been on a steep upward curve.
Highlights:
2016 Vosne Romanee
- "highly seductive texture to the satiny flavors... This is worth checking out."
2016 Vosne Romanee 1er Cru Malconsorts
Located in the heart of the Cote d'Or, Domaine Henri Gouges is arguably the most famous Domaine in Nuits St Georges. "The quality of the Gouges 2016s, no matter how painful the growing season was, is excellent."

Burghound
Highlights:
2016 Nuits St Georges Pruliers 1er Cru
- "rich, delicious and caressing medium weight plus flavors"
2016 Nuits St Georges Vaucrains 1er Cru
The Lignier family own some of the best vineyard sites in Morey Saint Denis. The wines have wonderful structure, beautifully perfumed and very fine. "Virgile Lignier is a great winemaker... Lignier-Michelot is a domaine you should seek out" Neal Martin.
Highlights:
2016 Morey St Denis 1er Cru Faconnieres
2016 Clos de la Roche Grand Cru
- "a very exuberant, typical bouquet for this vineyard that goes out of its way to please: copious black cherries, griottes and crushed violet aromas all demanding attention."

Etienne de Montille produces some of the most elegant and pure expressions of Pinot Noir in Burgundy. "there are some really quite excellent wines... the standouts in Nuits-Saint-Georges Aux Thorey, Clos Vougeot, Pommard Les Rugiens and Les Pezerolles and in Volnay Taillepieds" Neal Martin
Highlights:
2016 Volnay 1er Cru Taillepieds
2016 Vosne 1er Cru Malconsorts
Domaine de la POUSSE D'OR
Domaine de la Pousse d'Or is one of the most beautiful estates in Burgundy, situated in the south of the village of Volnay. "an estate that is really conjuring up some quite marvelous wines these days" Neal Martin
Highlights:
2016 Volnay Clos des 60 Ouvrees 1er Cru
- "an elegant bouquet with perfumed, violet-tinged black and red fruit"
2016 Chambolle Musigny 1er Cru Les Amoureuses
One of the rising stars of the region, Romain Taupenot's focus is on terroir-driven wines with pure fruit flavours.
"Romain Taupenot has been behind the ascent of Taupenot-Merme in recent years... one of the best producers based in Morey-Saint-Denis."
Neal Martin
Highlights:
2016 Gevrey Chambertin 1er Cru Bel Air
2016 Charmes Chambertin Grand Cru
2016 Mazoyeres Chambertin Grand Cru
- "great potential, the standout from Taupeont-Merme this year."
---