Burgundy 2015: Domaine William Fevre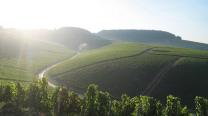 We are pleased to offer the newly released 2015 Premier and Grand Crus Chablis from Domaine William Fevre, one of the leading names in the region. We believe one of the best values is the 1er Cru Vaulorent, which is excellent at its price level and is practically grand cru quality - no surprise as it sits directly next to Grand Cru Les Preuses with only a small path separating them.
"Tasting through the portfolio of William Fevre is a good litmus test of the vintage. since they boast such a deep array of Premier and Grand Crus, as well as very popular entry-level wines. There are stellar wines here from Bougros Côte de Bouguerot and Valmur... As I anticipated, their 2015s seems rounded and more approachable than 2014--less nerve and race, although I adored the Mont de Milieu and Vaulorent this year."
Neal Martin, Wine Advocate


These are plump and ripe Chablis that will drink well while waiting for the 2014s to mature however quantities for 2015 are severely reduced following late Summer hailstorms. Chablis lovers should strongly consider the 2015s as there will be barely any 2016s around (severe frost and hail all but wiped out the vintage).
Balanced orders will be given preference.
Wine offered In Bond (IB) excluding duty and VAT. For enquiries please email the team

Offer subject to final confirmation. E&OE.
Vintage
Name
Size
Cs
Bt
GBP Price
Per

Actions

scores
WA
VIN
BU
JR
DEC
, ()
-
-
£0
[Add to shopping basket]
2015
Chablis Bougros Cotes de Bouguerots, Grand Cru, Fevre, Domaine William
75cl
-
-
£600
CS (12)
[Add to shopping basket]
93-95
92-95
91-94
-
-
2015
Chablis Bougros Cotes de Bouguerots, Grand Cru, Fevre, Domaine William
150cl
-
-
£620
CS (6)
[Add to shopping basket]
93-95
92-95
91-94
-
-
2015
Chablis Les Clos, Grand Cru, Fevre, Domaine William
75cl
-
2
£660
CS (12)
[Add to shopping basket]
91-93
92-95
92-94
-
-
2015
Chablis Les Clos, Grand Cru, Fevre, Domaine William
150cl
-
2
£680
CS (6)
[Add to shopping basket]
91-93
92-95
92-94
-
-
2015
Chablis Les Preuses, Grand Cru, Fevre, Domaine William
75cl
-
-
£580
CS (12)
[Add to shopping basket]
91-93
92-94
92-94
-
-
2015
Chablis Montee de Tonnerre, 1er Cru, Fevre, Domaine William
75cl
-
-
£320
CS (12)
[Add to shopping basket]
89-91
91-93
90-93
-
-
2015
Chablis Valmur, 1er Cru, Fevre, Domaine William
75cl
-
-
£580
CS (12)
[Add to shopping basket]
91-93
93-95
91-94
-
-
2015
Chablis Vaulorent, 1er Cru, Fevre, Domaine William
75cl
-
-
£370
CS (12)
[Add to shopping basket]
91-93
90-92
90-92
-
-
2015
Chablis Vaulorent, 1er Cru, Fevre, Domaine William
150cl
-
-
£390
CS (6)
[Add to shopping basket]
91-93
90-92
90-92
-
-
2015
Chablis Vaulorent, 1er Cru, Fevre, Domaine William
Double Magnum (3L)
-
-
£160
BT
[Add to shopping basket]
91-93
90-92
90-92
-
-
2015
Chablis Vaulorent, 1er Cru, Fevre, Domaine William
Imperial (6L)
-
-
£315
BT
[Add to shopping basket]
91-93
90-92
90-92
-
-