Bordeaux 2011: Margaux, Pavillon Rouge, Lynch Bages, Palmer, Lascombes, Issan...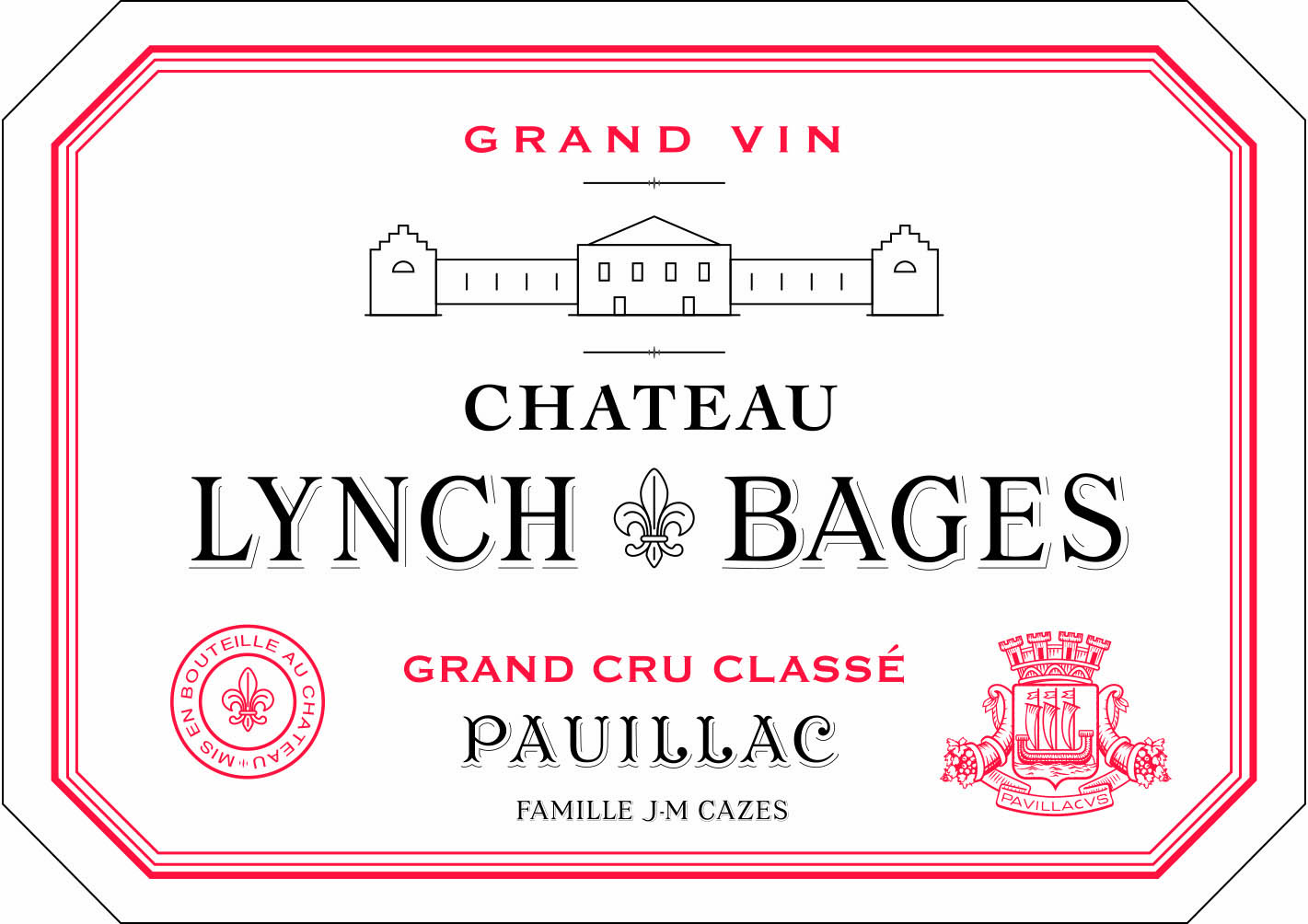 AM: We expected it be busy (finally) and it certainly has been this morning especially in Margaux. Chateau Margaux is the second First Growth to release their 2011 after Chateau Lafite (which sold out at £5400). We are pleased to offer Margaux at £3800 per case. We also have their second wine Pavillon Rouge available at £950 per case and their white wine Pavillon Blanc at £1035. Palmer is released at a price of £1700 and their second wine Alter Ego at £425. Also out this morning - two Margaux's which have improved hugely in quality over the past few years - Issan at £345 per case and Lascombes at £460 per case. Another headline act - Lynch Bages is released at £740 per case, below the price of any comparable physical vintage. Finally we have the St Julien Gloria at £240 per case.
PM: Another barage of releases this afternoon. Starting on the Left Bank. From Pauillac: Fifth Growths Armailhac £325/Cs and Haut Bages Liberal £245/Cs and the second wine of Grand Puy Lacoste Lacoste Borie £150/Cs. From Margaux: Second Growth Durfort Vivens £260/Cs and Third Growths Cantenac Brown £300/Cs and Ferriere £215/Cs. Finally on the left bank we have the Saint Estephe Cru Bourgeois Phelan Segur £245/Cs. On the Right Bank, from Pomerol we have Croix de Gay £205/Cs and Fleur de Gay £590/Cs and from St Emilion Dominique £245/Cs and Fonbel £130/Cs.
> For enquiries and orders, please email us.
---
Margaux - £3800 per case 12. It was our favourite First Growth this year and Robert Parker's who believes "It rivals what they achieved in both 2010 and 2009". I am not sure we would go that far but it is offered at half the price of the previous 2 vintages. 94-96+ Robert Parker: "a candidate for wine of the vintage...it was the smallest crop in over twenty years as yields were cut significantly by the drought...only 38% of the harvest made it into the grand vin... It rivals what they achieved in both 2010 and 2009, which is virtually impossible to contemplate given the quality of those two vintages"
Pavillon Rouge du Chateau Margaux - £950 per case 12. 91-93 Robert Parker: "one of the finest examples of this cuvee I have ever tasted"
Pavillon Blanc du Chateau Margaux - £1035 per case 12. 93-96 Wine Spectator:"Blazingly pure, with gorgeous honeysuckle, heather, green almond, green plum and verbena notes backed by a long, macadamia nut-tinged finish"
Palmer - £1700 per case 12. Palmer 2011 is the smallest production since the 1961 vintage with less than 5000 cases made. The price is hard to justify though when we can offer the excellent 2004 at £1200 per case. Described by Decanter as "1st Growth quality" and by James Suckling as "one of the wines of the vintage". 92-94+ Robert Parker: "possesses huge tannins, but they are remarkably velvety and sweet. This opaque purple-colored, dense, concentrated, full-bodied wine will need time to totally form its personality. The harvest, which occurred between September 10-24, produced a big, boisterous, concentrated wine that should age for 25-30 or more years"
Alter Ego de Palmer - £425 per case 12. Second wine of Palmer. 17.5 Decanter: "Lovely perfumed and floral aromas. Beautiful structure elegance, purity and definition and charm to come later."
Lynch Bages - £740 per case 12. One of Bordeaux's most sought after brands - Lynch Bages has a huge following across the world from the traditional markets across Europe to the new markets. Run by Jean-Charles Cazes the Chateau has focused on even distribution and promoting the brand in the Far East whilst never forgetting their traditional markets. This has paid dividends with Lynch Bages being popular both En-Primeur and when physical. We are pleased the Chateau have priced their 2011 below the price of any comparable physical vintage. We can also offer the second wine - Echo de Lynch Bages at £245 per case and the white wine at £240. 90-93 Robert Parker: "Another strong effort produced under the administration of Jean-Charles Cazes (the son of Jean-Michel Cazes, who spent decades building Lynch Bages into one of the most popular Bordeaux estates), the 2011 boasts an inky/purple hue in addition to copious aromas of black currants, incense, forest floor and ink. Deep, rich, medium to full-bodied and layered with supple tannins as well as the vintage's freshness and vibrancy, it should age easily for 20 years". 92-95 Wine Spectator: "This has nice weight and intensity, with a solid core of plum, blackberry and cassis that's offset by a racy, spicy frame. Very sleek through the finish, with latent depth in reserve"
Echo de Lynch Bages - £245 per case 12. Second wine of Lynch Bages. 90-93 Wine Spectator: "Very ripe and pure, with beautiful, caressing cassis and succulent plum flavors gliding over well-embedded structure. The long, iron-tinged finish is youthfully pure and very refined"
Lynch Bages Blanc - £240 per case 12. Excellent value white wine from Lynch Bages. 94-95 James Suckling: "Very lively white with wonderful pineapple, honey and lemons on the nose and palate. Great finish with such intensity. Mineral, white pepper, and tropical fruit. Complex aftertaste of spices, pie crust, and lemon meringue. Fab."
Lascombes - £460 per case 12. Under new ownership for over a decade this property has been transformed into one of the richest and most concentrated of Margaux with a big following in Asia too. 91-93 Robert Parker: "the 2011 Lascombes is another knock-out effort. (Michel Rolland is the consultant.) Made in a more modern style with plenty of toasty oak intermixed with blueberry and black currant fruit as well as hints of licorice and camphor, the wine's textured lushness on the mid-palate, sweet, well-integrated tannins and full-throttle finish result in an impressive Margaux to drink over the next 15 years"
Issan - £345 per case 12. An estate on the up, Issan is a favourite of ours in recent years with Emmanuel Cruse making pure, fragrant Margaux. The 2011 is described by Parker as one of the stars of the vintage. 91-93 Robert Parker: "one of the stars of the 2011 vintage. The wine's silky tannins, fresh acids and stunning length suggest it will drink well for 15-20 years. Kudos to proprietor Emmanuel Cruse."
Gloria - £240 per case 12. A good effort from a St Julien that has performed strongly in recent vintages. 89-91 Robert Parker: "This estate continues to go from strength to strength. Another sleeper of the vintage, the 2011 is excellent, possibly outstanding"
---
All wines offered en primeur; available in the UK Spring/Summer 2014. Prices include shipment from Bordeaux warehouse to the UK. Offer subject to remaining unsold. E&OE.
> For enquiries and orders, please email us.